10 Nail Polishes You Seriously Need to Throw Away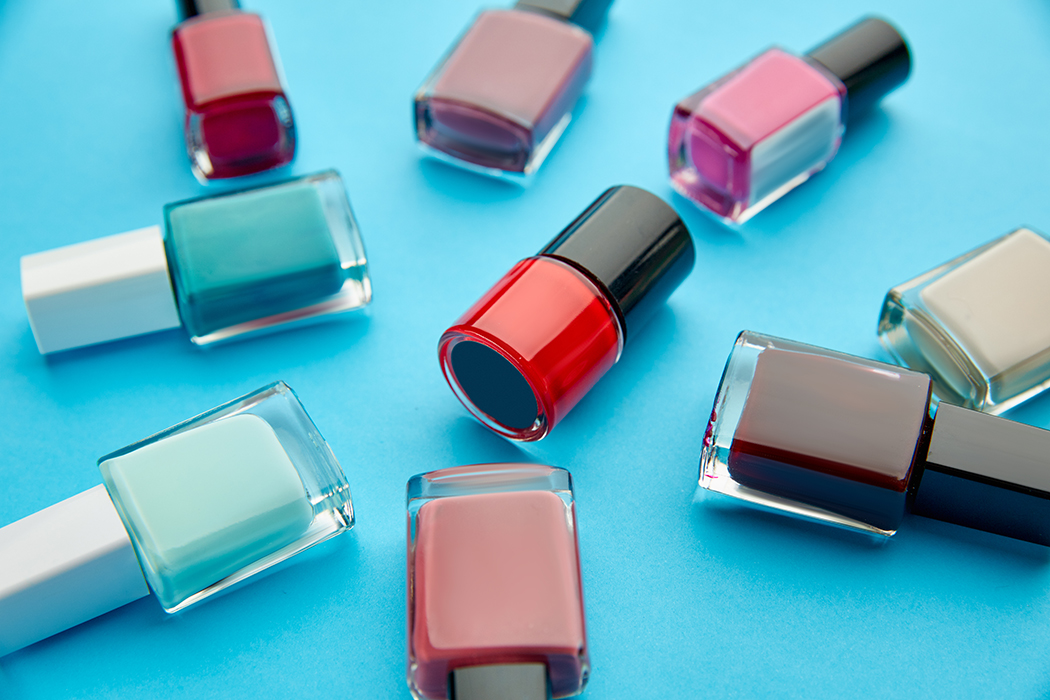 Admit it: somewhere in your house, there's a basket or a caboodle or a box that's overflowing with nail polish that you never, ever use. You have your favorite shades, you have your go-to colors, and you have your junk pile. In case you need that final push to finally clean out your collection, here's our list of ten polishes that you seriously need to throw away.
That glitter nail polish that comes out in gloopy globs and sticks to your fingers like tar. You've never worn it. You're never going to wear it. Why is it still in your room?


Those 2-dollar bottles that the Wet Seal cashier convinced you to throw in your bag at the last minute. They're either going to chip off immediately or get fused to your nails and leave stains on them forever. Not worth it.


Anything neon. Unless you're attending a Spring Breakers-themed party, you're Clarissa from Clarissa Explains It All, or you spend a lot of your free time under a black light, those lime green and street-sign-yellow bottles probably haven't seen the light of day in a very long time.


Those half-empty bottles that you can barely scrape any polish out of. It's hard to say goodbye to an old friend, but it's a lot easier when you could just go buy another one.


That bottle that's clearly expired. Leaving it on your shelf for a few more months isn't going to bring it back to life. If the chemicals are separating and the sides of the glass are getting covered with crusties, it's time to let go.


The bottles you've filled with acetone in an attempt to thin out the polish. Not only does this barely ever work, but it smells horrible and makes a mess. Move on.


Any colour you bought because you felt like you were supposed to. Just because Lauren Conrad walked around Laguna Beach with black nails doesn't mean you have to. Even if Seventeen declares lavender to be this year's colour, you don't need to buy it. If you don't like it, don't keep it.


Thousands of the exact same colour (that you keep pretending are different). Big Apple Red and Red Light Ahead are identical. They are.


Fad nail polishes. The reign of Crackle is over. It's probably not coming back.


The one that you imagine you'd wear if you were a slightly different person. I know what you're telling yourself: If you didn't have an office job, you could totally wear that sparkly orange. If you weren't a mom, that glow-in-the-dark yellow might work. If you weren't a shy person, you could pull off that gold. That dumb. Either wear it or throw it out.